Anseong Four-Season Sledding Slope
Culture and Tourism
Anseong Matchum Land
Anseong Four-Season Sledding Slope
Four-Season Sledding Slope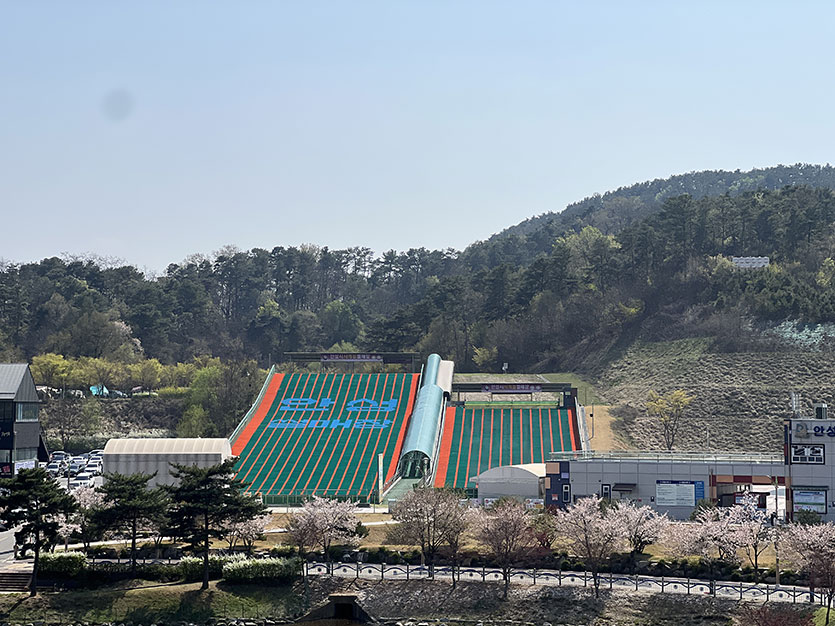 Anseong Four-Season Sledding Slope is Open Year-Round
You can ride a sled on the snow in the winter. In the spring and in the autumn, you can ride a sled on a waxed floor. In the summer, you can enjoy water sledding and outdoor swimming. Throughout the four seasons, you can enjoy thrilling sledding.
Operating hours
10:00 ~ 17:00 year-round (Closed on Mondays)
Admission Fees
When using mobile, you can check the contents by moving the table to the left or right.
Admission Fees, Target, Fees, Applicable, Individuals, Groups (20 people or more)
Target
Fees
Applicable
Individuals
Groups (20 people or more)
General adults
7,000won
6,000won
19 - 63 years old
Youth
6,000won
5,000won
13 - 18 years old
Children
5,000won
4,000won
4 - 12 years old
Directions

Address

Namsadang-ro 198-3 (Four-Season Sledding Slope), Bogae-myeon, Anseong, Gyeonggi-do

Phone

☎031-675-6868